← Back
Mind & Match Blog
5 Things I Wish I Knew Before Starting Therapy
Been meaning to find a therapist? Here are some tips before you start your search.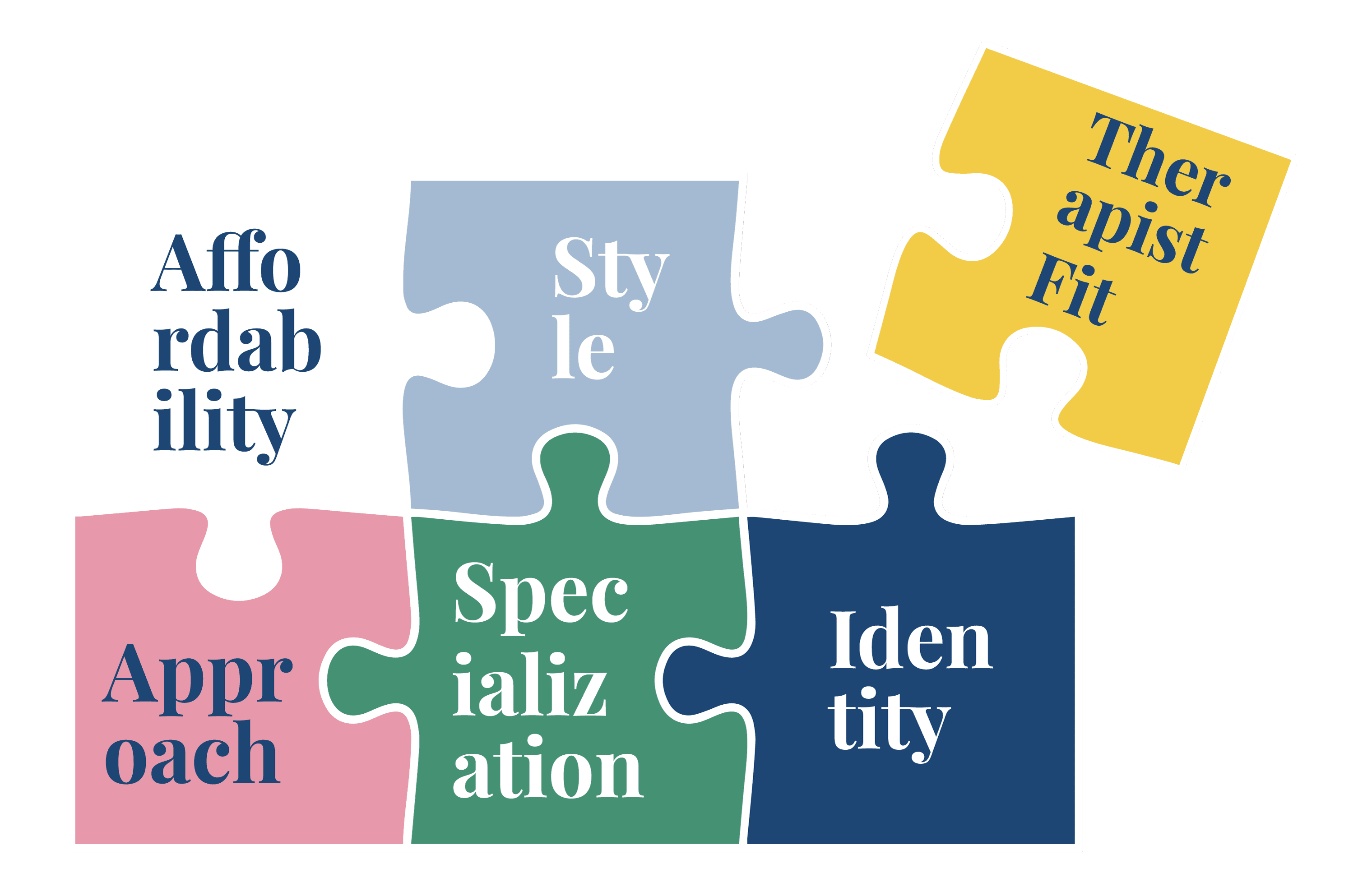 In interviews with peers who were looking for a therapist, we heard a lot of variability in how people approached the process (and confusion). Some people with previous experience in therapy had an idea of what was important to them in a provider (one had even created a list of 20 questions they asked each potential new therapist!) But we also heard a lot of uncertainty around what the process looks like and where to start, especially for those who didn't feel like they could turn to others for advice or help with navigating the process (One interviewee told us she didn't know she was "allowed" to ask questions when meeting a provider for the first time, much less what to ask them). Most people we interviewed chose a provider based on who was first available, even if they weren't a great fit.
So to demystify the process of finding a therapist and empower you to choose the right provider for you, I wrote up 5 things I wish I knew before starting therapy for the first time.
5 things I wish I knew before starting therapy
1.
Fit matters: Making sure you "click" with your therapist is hugely important! Your relationship with your provider (also known as the therapeutic alliance) has been shown to account for as much improvement in therapy as the treatment method (Link). A good question to ask yourself after meeting a new provider could be, "Could I see myself opening up to this person and being vulnerable with them?" And fortunately…
2.
Most providers are willing to have a free introductory call for 15–20 minutes: This is a good time to discuss your goals, get a sense for whether you like the provider and feel like you can trust them, their areas of expertise, and also talk about logistics like payment and what times are available in their schedule. (Shameless plug: Mind and Match helps connect you with providers who match your preferences so that you can set up this initial introductory call right away.)
3.
There are ways to reduce out of pocket costs: It's true that it's hard to find an in-network provider. Patients in commercial PPO plans are over 5 times likely to see an out of network provider for a behavioral health office visit than a primary care visit (Link). If a provider doesn't accept insurance or is not in-network, you may be able to be reimbursed by your health insurance for a portion of the cost of each session if you have out of network benefits. Some providers also offer discounted rates for those who can't afford to pay out of pocket (also called "sliding scale" payment options). We'll be sharing more resources about navigating affordability on our blog in the coming weeks.
4.
Once you start seeing a provider, if something isn't working for you, you can share that feedback and/or end a relationship with a therapist: Given the importance of the relationship with your therapist, if you don't feel comfortable with that provider, you should feel empowered to end the relationship and find a better fit. You also could talk with your therapist about what isn't working for you; they may be able to adapt their approach to meet your needs.
5.
It's not always easy — and you might feel worse before you start to feel better: In my therapy journey, there have been days when I left a session feeling more down than when I walked in. Therapy was the place where I could unearth feelings that I had kept suppressed or bottled up — digging those up could be tough at times! I learned that I needed ~30 minutes of buffer after a session before jumping back into my day so that I could have some time to calm any feelings that may have come up in session by journaling, listening to music, or going for a walk. Even though some sessions felt hard in the moment, some of my greatest learnings about myself have come out of those tough moments. It was only through doing this work that I was able to process my emotions and heal from past experiences.
A therapist once told me, "Our minds can be scary, dark forests. And you don't have to go in alone — I'm here to guide you through it." Therapy is an opportunity to understand how you think, and your relationship with your therapist as your guide is hugely important to that. You wouldn't trust a stranger to guide you through a dark forest! You'd want to be sure you're with someone who has walked the trail before and knows what signs to look for along the way.
Here at Mind and Match, we are building a platform to support you in finding the perfect fit for you. You can read more about why my co-founder and I decided to start Mind and Match here.
Many thanks to Dr. Rachel DuPaul and Dr. Jacqueline Belanger for their feedback and comments!